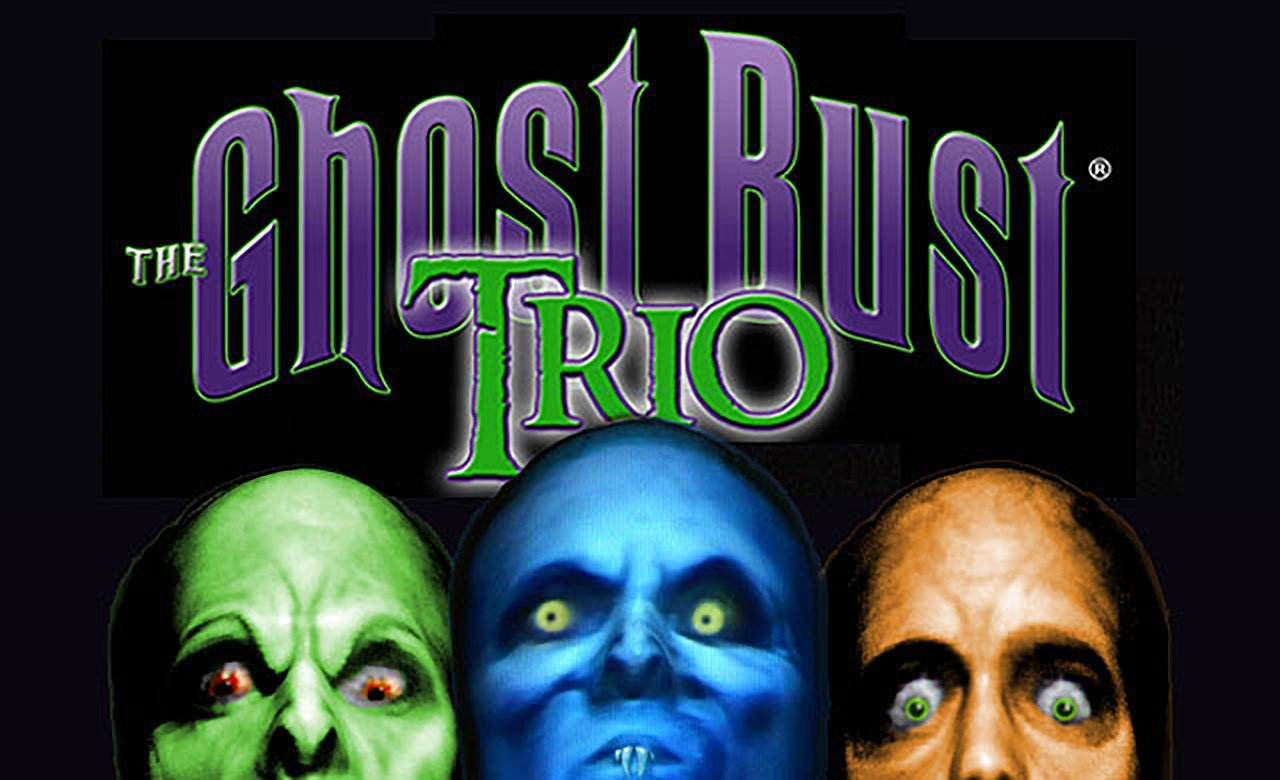 ---
Scary Halloween Fun for the Whole Family
There's only one thing more mesmerizing and full of creepy Halloween fun than a Ghost Bust, and that's three Ghost Busts! Night Frights is proud to introduce Barnaby, Bastian and Grimm, the Ghost Bust Trio, singing the ever-popular Halloween Song in three-part harmony!
Deliver the Rules in Unforgettable Fashion 
Or the Haunt Rules routine that keeps your guests entertained while informing them of the rules of the house!  Watch Barnaby, Bastian and Grimm deliver a classic in way that will keep your guests waiting to enter your haunted attraction enthralled, eager for whatever comes next.
The Ghost Bust Trio
"Halloween Song"
The Ghost Bust Trio
"Haunt Rules"
The Ghost Bust Trio
"Haunt Rules"
What's Included
The Ghost Bust Trio comes with three busts, three pro projectors, projector mounts, and our new solid state video players that make triggering and synchronizing the characters a breeze! No separate controller to buy.  By purchasing the complete trio setup at this special price, you save nearly $700!
Special package price: $4,585.00
The Ghost Bust Trio has been a stellar addition to our Haunted Farmhouse. A home run… the Holy Grail of attractions – highly entertaining AND virtually maintenance-free!
Brad Doolittle, Vala's Pumpkin Patch, Gretna, NE